David has just unveiled a new song called "I Should Not Dare" via Twitter, and it's almost painfully beautiful. I didn't like the last album, but the new one, "Died in the Wool", will be released next week and I'm looking forward to it!
"I Should Not Dare" sets Emily Dickinson's poem to music accompanied by Christian Fennesz and Jan Bang - says the webpage.
I hope you enjoy it as much as I did, again and again.

Also I've rummaged through the Internet and found loads of new hi-res photos of David.




+ a couple of old ones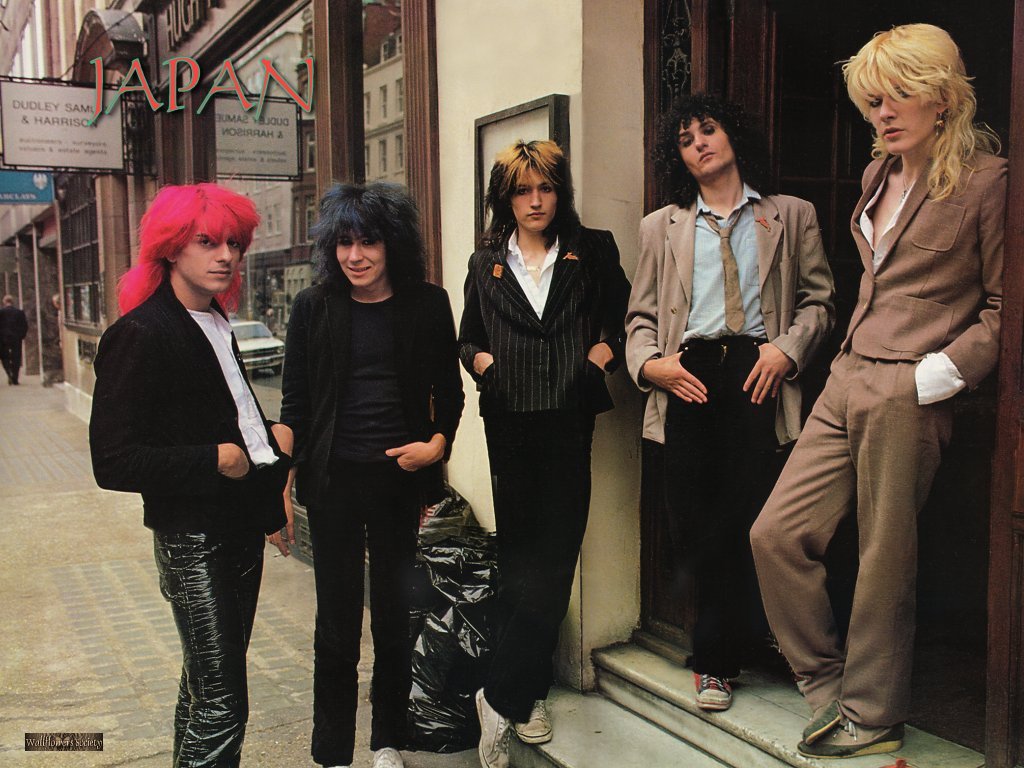 Just a beautiful photo:




Just because I love to see him smile so much:



...and a couple nice galleries:

[

Error:

Irreparable invalid markup ('<a [...] www.totallyfuzzy.net>') in entry. Owner must fix manually. Raw contents below.]

<div style="text-align: center;"><img border="14" src="http://userserve-ak.last.fm/serve/_/34386861/David+Sylvian+sylvianwire09.jpg" alt="" /></div><br />David has just unveiled <strong>a new song called </strong><a href="http://soundcloud.com/samadhisound/i-should-not-dare"><span style="font-size: larger;"><strong>&quot;I Should Not Dare&quot;</strong></span></a> via Twitter, and it's almost painfully beautiful. I didn't like the last album, but the new one, <em><strong>&quot;Died in the Wool&quot;</strong></em>, will be released next week and I'm looking forward to it!<br /><em>&quot;I Should Not Dare&quot; sets Emily Dickinson's poem to music accompanied by Christian Fennesz and Jan Bang</em> - says the webpage.<br />I hope you enjoy it as much as I did, again and again.<br /><br />Also I've rummaged through the Internet and found loads of new hi-res photos of David.<br /><lj-cut text="plunge into the visual stream"><br /><img src="http://robertleeming.files.wordpress.com/2010/09/david-sylvian-2010.jpg" alt="" /><br /><br /><img src="http://1.bp.blogspot.com/_CId289lYIdc/Sogyy7EnkoI/AAAAAAAAFIw/RnsuxMaLYUQ/s1600/cover307.jpg" alt="" /><br /><br /><img src="http://www.allaboutjazz.com/media/large/a/3/8/fd7fec8a262ace61e85fb10727de4.jpg" alt="" /><br /><br /><img src="http://userserve-ak.last.fm/serve/_/58114675/David+Sylvian+67743_161311030555296_15987493.jpg" alt="" /><br /><br /><img src="http://www.bighassle.com/red/DavidSylvian/img/david_sylvian.jpg" alt="" /><br /><br /><img src="http://www.sentireascoltare.com/sa/uploaded_img/artists/3041Image2.jpg" alt="" /><br /><br /><img src="http://img.photobucket.com/albums/v352/Kenji_Nagashiwa/scans/ZIZY02/Foto79.jpg" alt="" /><br /><br />+ a couple of old ones<br /><br /><img src="http://cfile6.uf.tistory.com/image/173B28374DAC0D6308BA63" alt="" /><br /><br /><img src="http://www.chartstats.com/images/artwork/7486.jpg" alt="" /><br /><br /><img src="http://userserve-ak.last.fm/serve/_/236452/David+Sylvian.jpg" alt="" /><br /><br /><img src="http://www.gstatic.com/hostedimg/579196322d8a8c73_large" alt="" /><br /><br /><img src="http://www.gstatic.com/hostedimg/43862093b3a3e14a_large" alt="" /><br /><br /><img src="http://www.gstatic.com/hostedimg/c6d15bb1c427c171_large" alt="" /><br /><br /><img src="http://userserve-ak.last.fm/serve/_/5238557/David+Sylvian+designed+by+Russell+Mills.jpg" alt="" /><br /><br />Just a beautiful photo:<br /><br /><img src="http://lautrededor.files.wordpress.com/2011/01/david-sylvian.jpg?w=450&amp;h=440" alt="" /><br /><br />Just because I love to see him smile so much:<br /><img src="http://userserve-ak.last.fm/serve/_/39930729/David+Sylvian+++smiling.jpg" alt="" /><br /><br />...and a couple nice galleries: <a page-2="" artist="" ourtube="" www.totallyfuzzy.net="">1</a> + <a artist="" dedica.la="">2</a></lj-cut>